TAIYA Renewable Energy to Increase It's Taiwan Offshore Wind Portfolio to 4GW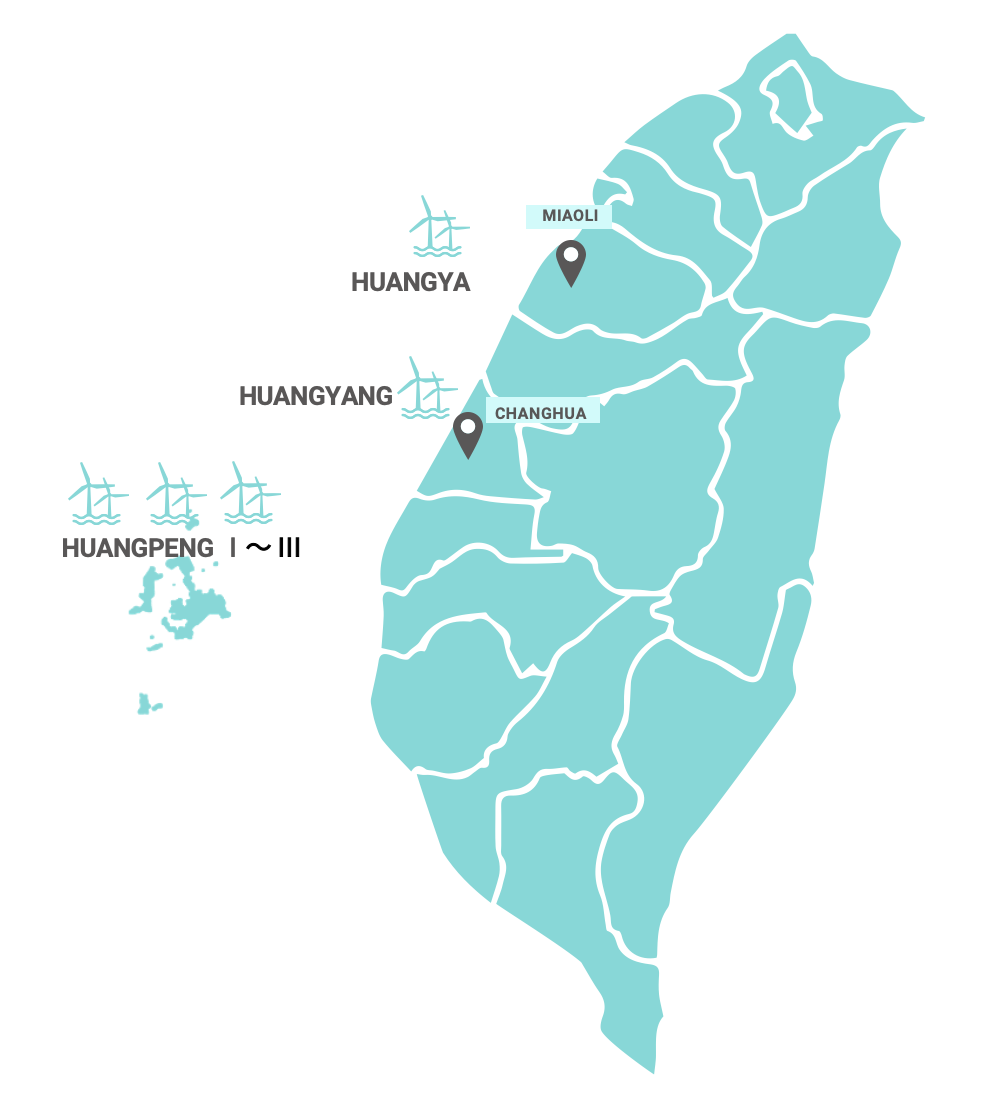 Taiwan/Taipei. With Taiwan's economy growing at a rapid pace, and the demand for semiconductors remaining hot, power consumption by enterprises has also increased significantly. With the latest government announcement of Net Zero goal in 2050, offshore wind development takes a significant role by reaching the target of 40-55GW capacity. As Taiwanese local offshore wind energy development team, TAIYA Renewable Energy continually engaging in preliminary investigation of wind farm sites besides announced Huangyang and Huanya projects.
TAIYA Renewable Energy proactively participates in Taiwanese government's 2022-2024 offshore wind energy zonal development tenders. The Huanyang project (fixed foundation) in Changhua is ready to bid in this year (2022) which is the only project lead by local developer that obtained the recordation approval. While Huanya project, which will adopt floating design, is scheduled to join the terder in 2023, TAIYA Renewable Energy continues to carry out potential site assessment throughout Taiwan. After preliminary investigation and assessment, we've identified 2GW potencial sites including fixed and floating foundations which the EIA preparation is undergoing. With approximately 4GW offshore wind projects pipeline, TAIYA Renewable Energy is open to cooperation with international strategic and technical partners.
"Currently in Taiwan, the offshore wind energy development is still dominated mainly by foreign developers," said Chairman Irving Lin of TAIYA Renewable Energy. "After some years of learning the ropes, Taiwan has gradually accumulated some experience. This is the best timing for us to be part of the business. While the local perspective is our greatest strength, as TAIYA Renewable Energy understands better the local needs from community, industry and the government , we are open to work with exprineced strategic and technical partners which share the same commitment to deliver the offshore wind project in Taiwan."
About TAIYA Renewable Energy
TAIYA Renewable Energy comes from Taiwan. The team comprises of members with extensive experience in the areas of green energy infrastructures, supply chain localization, project development, investment banking, and government relations. TAIYA is a renewable energy company that is dedicated to the development, planning and design, engineering and construction, O&M, and asset management of offshore wind farms and strives to make use of advanced international technology for the establishment of a local development team to create local synergy and explore international markets in compliance with the governments renewable energy development targets, offshore wind power policy, and industry chain localization guidelines, as well as offshore wind farm development directives. With its close ties with the government and local communities, as well as rich experience in supply chain management and wind farm development, TAIYA Renewable Energy is able to realize synergy of wind farm and local community, assist Taiwan's industrial transformation and sustainable development in co-existence with the environment, and mitigate global climate change.